Night to Shine is an unforgettable prom night experience centered on showing God's love to people with special needs, aged 14 and older. This Night to Shine event at Cornerstone Church is one of many that will be hosted throughout the world!
We can't wait to celebrate with you, and all our friends with special needs from around region, on February 10th from 6–9 PM!
GUEST REGISTRATION
Thank you for your interest in attending Night To Shine. Guest registration has closed because this event is now completely full! Thank you to everyone who has registered.
We are still looking for volunteers and would love for you to join us in making this event a success for all of our attendees.
VOLUNTEER REGISTRATION
Volunteering at Night to Shine is an incredibly rewarding opportunity to serve others and make a difference in the lives of people with special needs. We have many opportunities to be a part. Join us in spreading love and joy as we celebrate and honor each individual.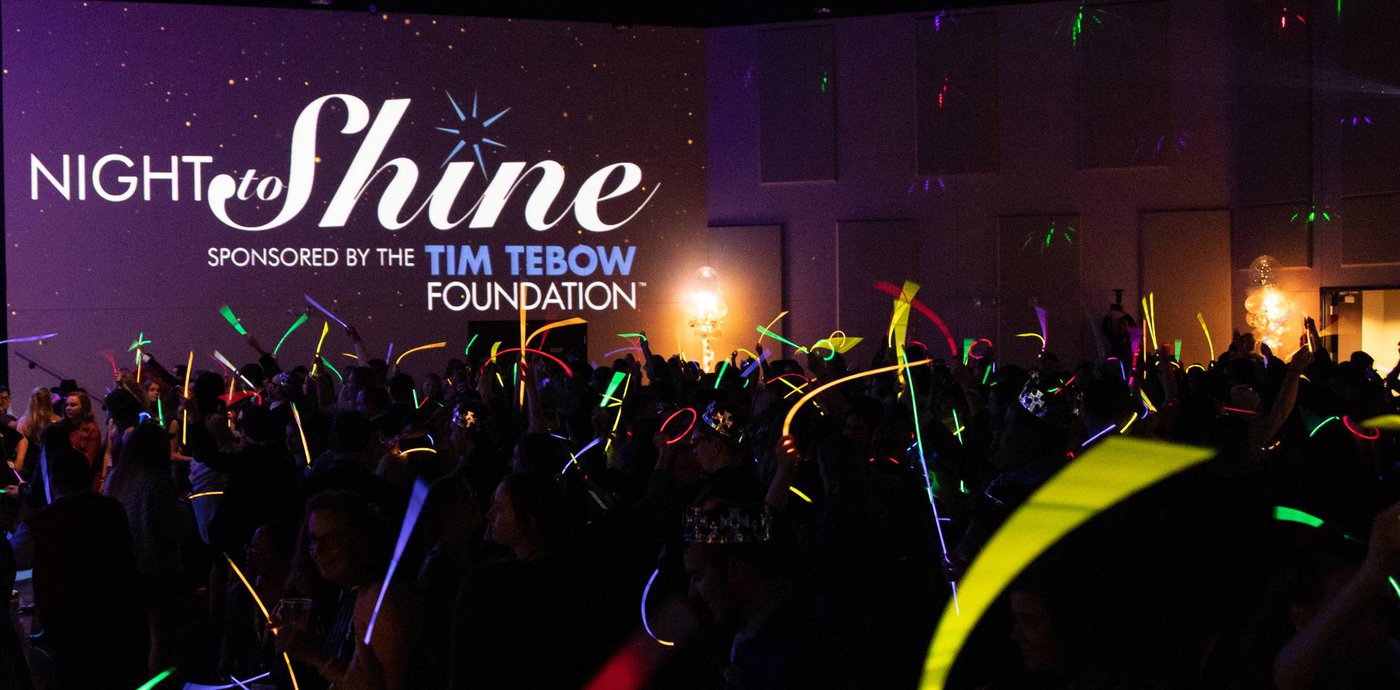 PARTNER
This event would not be possible without the support of partners like you. Your contribution helps make a difference, and allows us to celebrate and honor each individual. Click below to learn how we can partner together to make this an unforgettable night!
WHAT TO EXPECT
FAQ
WHAT ARE THE WAYS TO SERVE AT NIGHT TO SHINE?
Buddy Squad *18 and older (accompany guests throughout the whole night, provide assistance where needed)
Volunteer Support (Check-In, Floaters)
Behind the Scenes (Set Up, Tear Down, Production)
Family Support (Respite room for parents and caregivers)
Facility Team (Safety/Medical, Parking, etc - training provided)
Event Staff (Details team, Red Carpet Celebration, Hair & Makeup, Shoe Shine, etc)
DO I NEED TO HAVE EXPERIENCE WORKING WITH THE SPECIAL NEEDS COMMUNITY?
Nope! We will provide the training, all you need is a heart to serve!
ARE THERE REQUIREMENTS TO SERVE?
Each volunteer is required to submit a background check and attend a volunteer training.
IS THERE AN AGE REQUIREMENT FOR SERVING?
Volunteers must be 14 years old or older.
Serving requirements for all minors:
14-16 years old must be accompanied by a parent/guardian
16-18 years old must have parent/guardian permission slip (slip will be provided to you)
HAVE A QUESTION WE DIDN'T ANSWER?