Resilient Men are worshipers and leaders.
We are status quo breakers that chase God's glory with passion.
We're courageously transparent and we find home in community.
We're bold. We're humble. We're driven. We're holy.
We are resilient.
Cornerstone Church - Downtown Campus | 23 N Summit St in Downtown Toledo.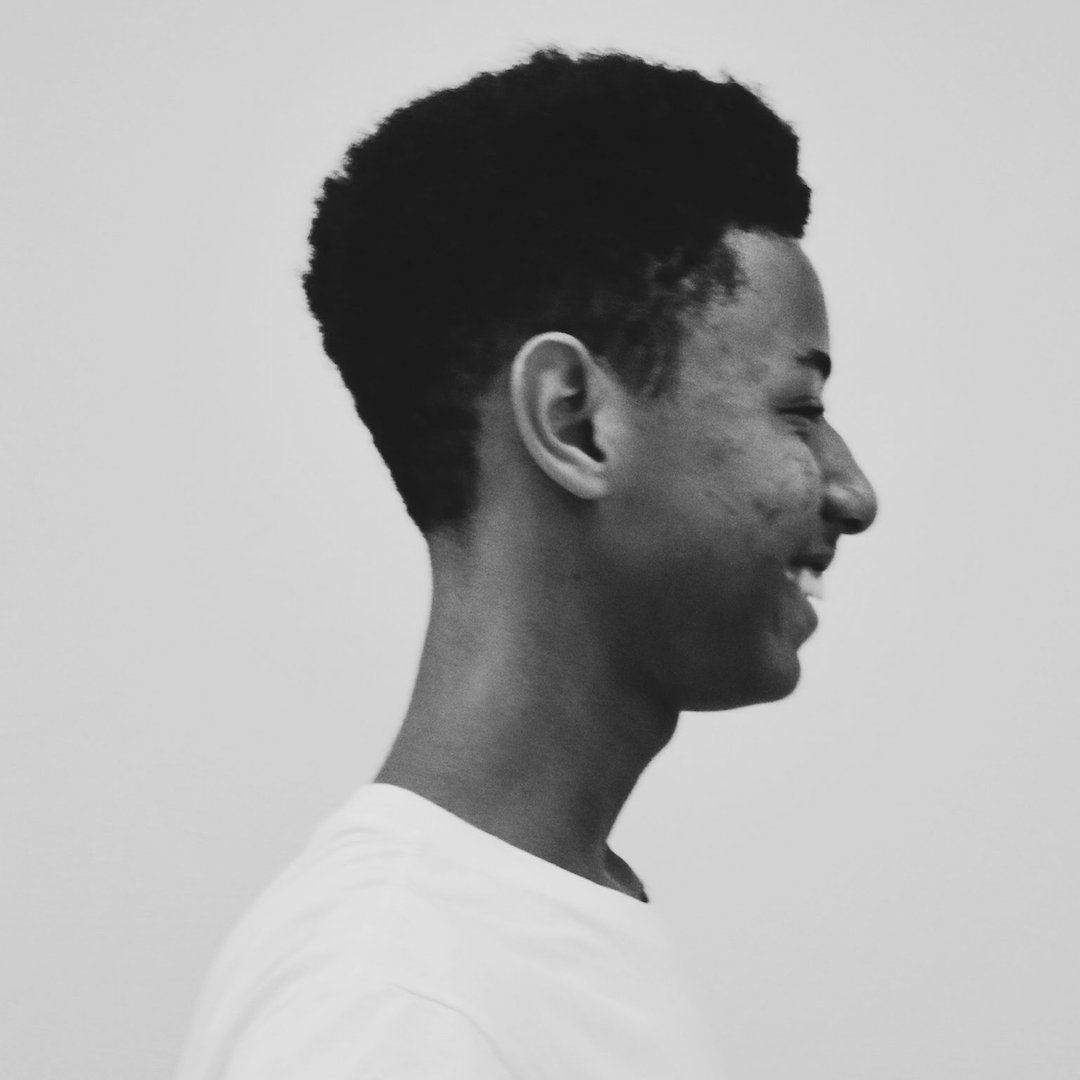 Join us for an experience that will recharge, renew and challenge you to become a resilient man! Gather together for two heavy-hitting, Spirit-led days where you will experience God in a new way.
We have pre-service and post-service events that you do not want to miss out on! Expect great teaching, fun, community, breakout sessions, authentic conversations, prizes... and SO MUCH MORE!!!
As men we need a space where we can be recharged, vulnerable, have fun, and fellowship with other men. Resilient Men Conference is that space designed just for you!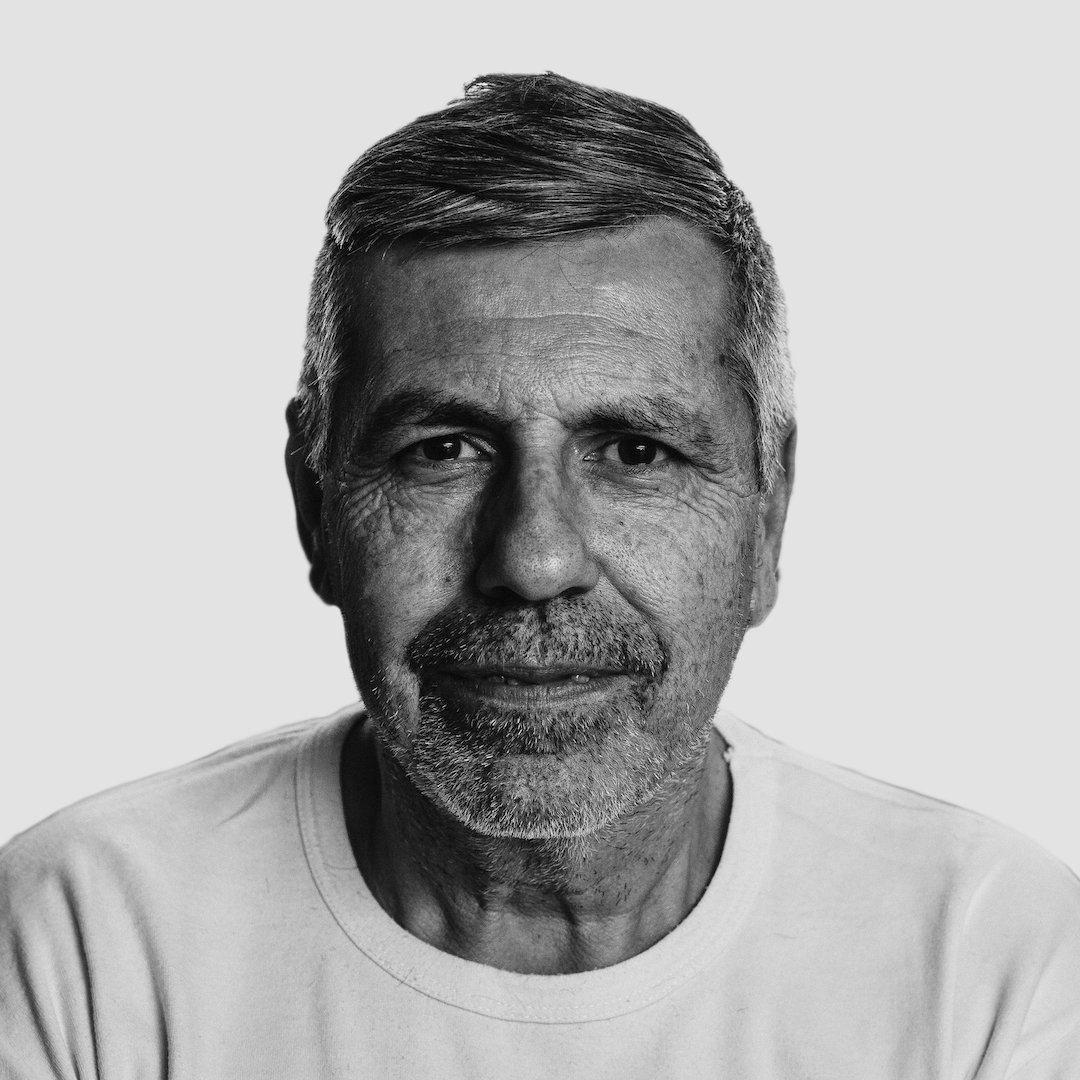 chuck mingo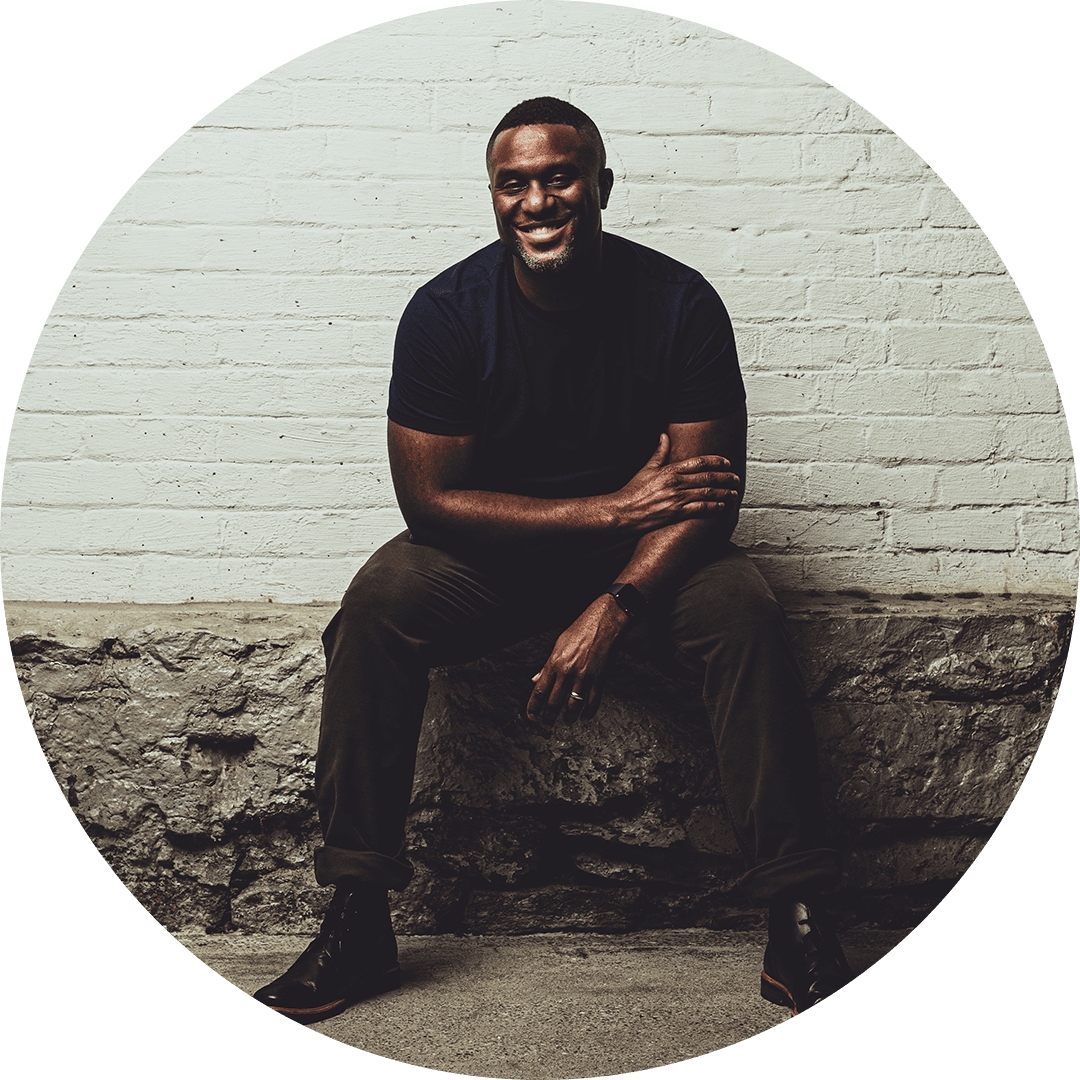 To view Chuck's full bio click the link below.
matt gillman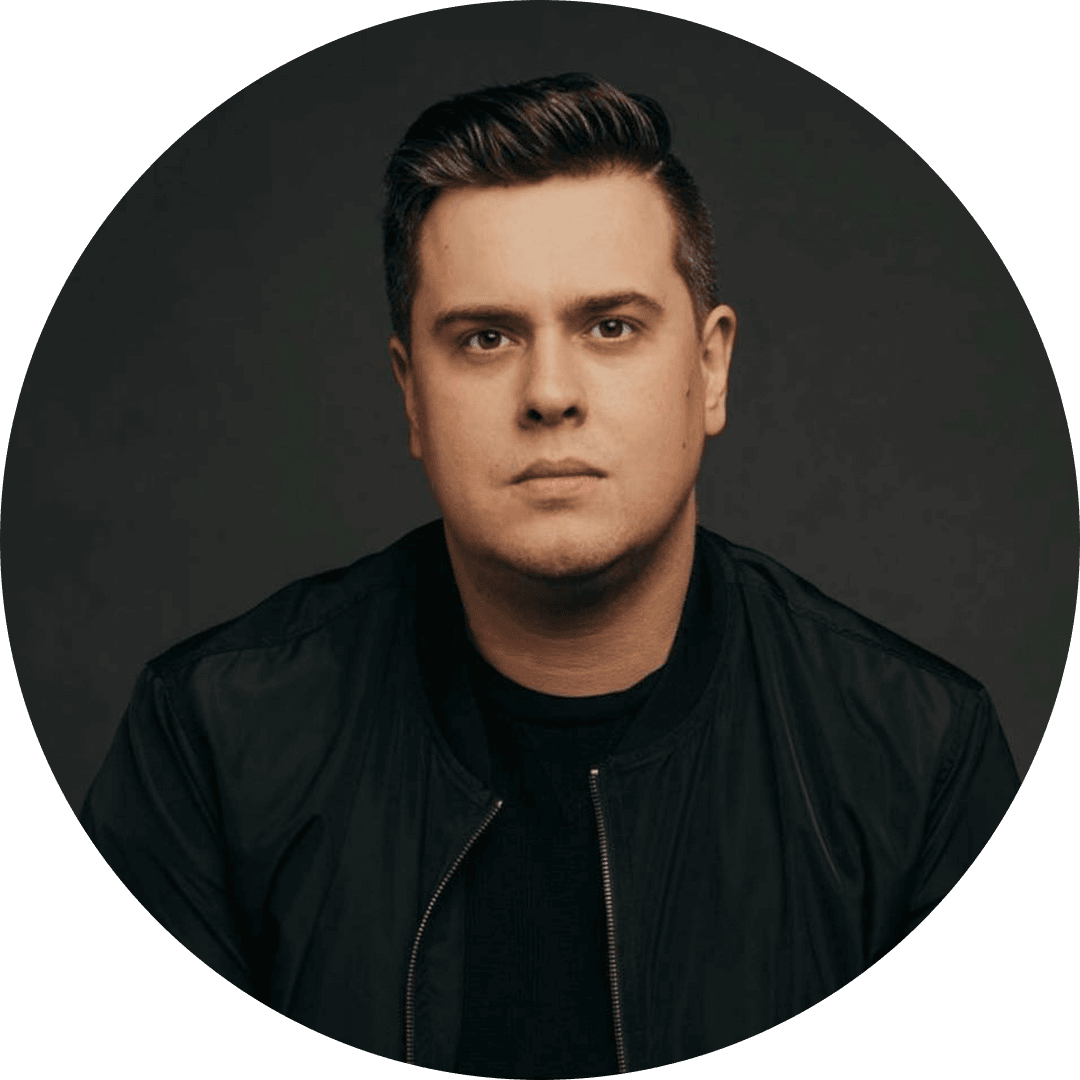 To view Matt's full bio click the link below.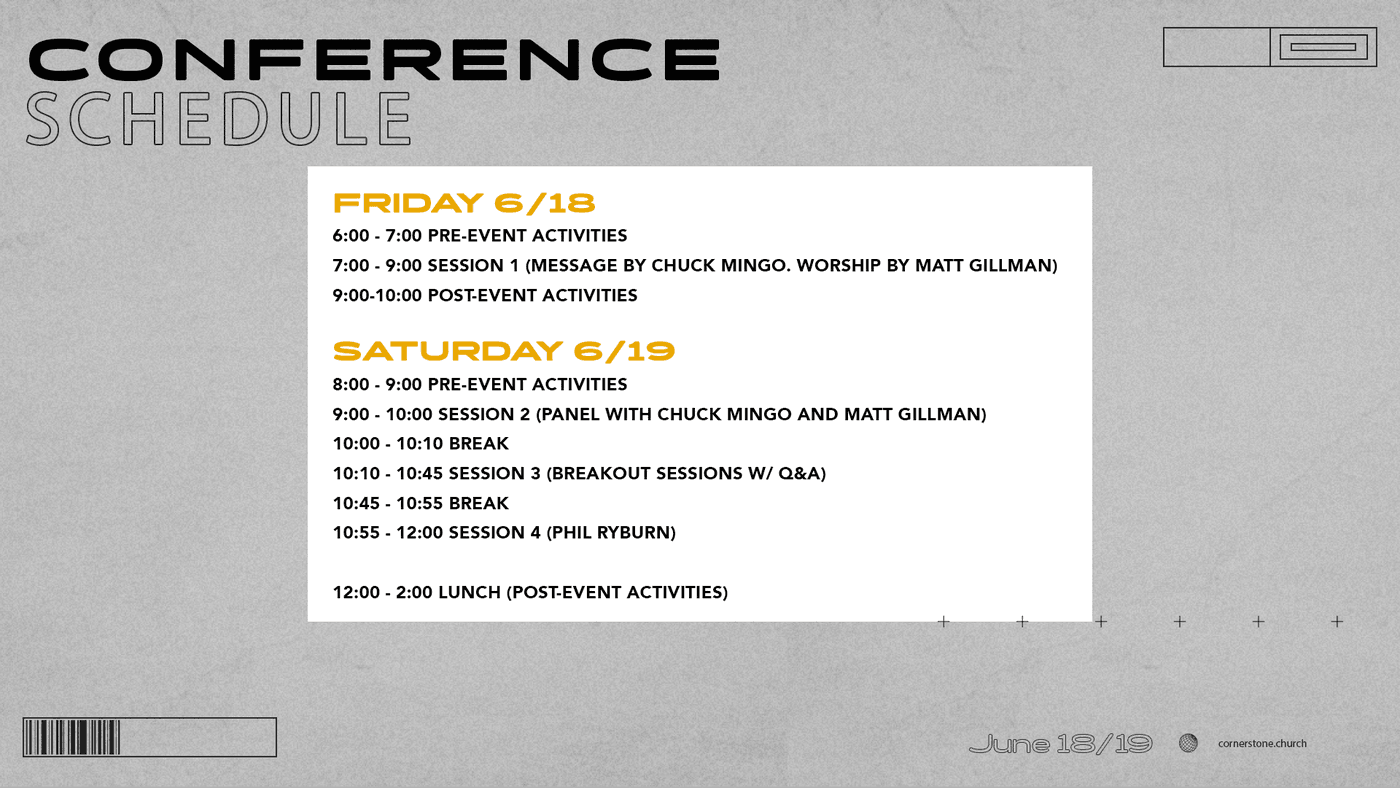 When Is The Conference?
Make your plans to arrive Friday, June 18TH at 6PM for pre-service activities, and Saturday, June 19TH at 8AM for pre-service activities.
Where Will The Conference Be Hosted?
Cornerstone Church - Downtown Campus | 23 N Summit St in Downtown Toledo.
Are There Hotel Accommodations?
Will The Conference Be Streamed Online?
We will be gathering together in-person and will not be streaming this year's conference online.
Do I Need To Register?
Yes, we have great fun in store for you. Registration helps to ensure that we accommodate each man in attendance.
How Much Is Registration?
Pre-Registration Now through June 11TH
$20 Men (17+)
$10 Boys (6-16)
Registration at the door
$30 Men (17+)
$20 Boys (6-16)
Free childcare is provided for children 5 and under.
Will Parking Be Available?
Paid street parking is available around the venue. Map of available parking lots can be found here.
Who Is Able To Come?
If you are a man, no matter your age, this event is for you!
Is Childcare Available?
Of course 😊. Cornerstone Kids will be serving ages 5 years of age and under. Children can be checked in as early as 30 mins before and should be picked up within 30 mins of the end of service.
Because the safety and security of our children continue to be a priority for us in Cornerstone Kids, our volunteers have all been rescreened, completed safety training, and refreshed about our Well-Child Policy.
Some of the safety measures that we have been practicing are hand-washing, sanitizing surfaces and toys, individually-wrapped snacks, social distancing to the best of children's ability through small class sizes, and health screening questions related to COVID-like symptoms.
All volunteers will be required to wear a mask when serving, though children will not be required to wear masks.
Is There A Dress Code?
Come casual. Come dressed up. Be comfortable. We love doing hanging out with men who come as they are.
Are Masks Required?
Masks are encouraged, not required, when entering and exiting our church building. We want to ensure that everyone is safe and feels welcomed and respected.